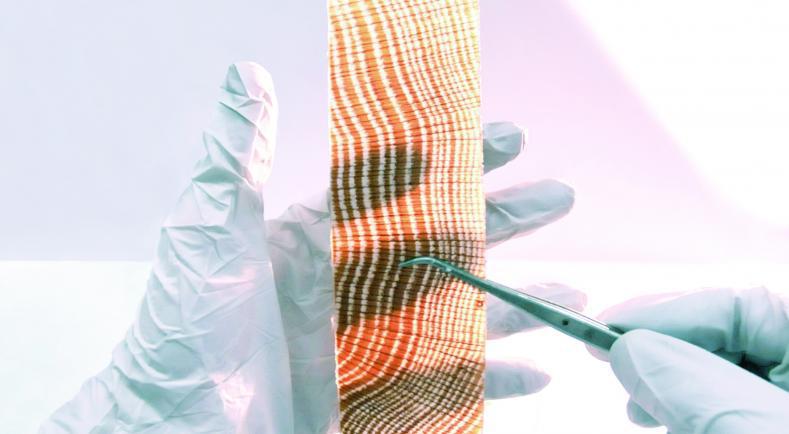 Will we see tomorrow tables, boats and buildings in transparent wood? This is the bet of the Woodoo startup that has patented a technology capable, at the molecular level, to endow the wood with incredible properties. This innovation would make wood "the most powerful material of our century," according to its founder, Timothée Boitouzet, architect, biologist and wood lover.
 
16 innovation awards raised in 2016 for its first year of existence, is to say the hopes placed in the startup Woodoo and its technology. By studying on a microscopic scale the structure of wood in the Harvard laboratories and the Massachusetts Institute of Technology (TIM) Timothée Boitouzet, passionate about wooden constructions, realizes that "filling the porous structure of wood with a resin natural transfers new properties to it: it becomes translucent, rot-proof, much stronger than the original wood and more resistant to fire. Unlike composite wood made from aggregates of glued wood particles, this new material is based on the architecture and microstructural intelligence of wood. A real work of architect of the material: one reinforces the skeleton of the wood by replacing the lignin and the air by a natural resin ".
 
Towards new wood outlets
Patenting this breakthrough technology, Timothée Boitouzet returns to France to launch its startup, noting that "France is the third largest forest area in Europe and has considerable natural resources", with the aim of upgrading the fragile wood used or firewood to turn it into a high performance material.
Invest in a low-carbon econom
At the interface between many markets and disciplines, its process interests companies furniture, luxury, construction ... "The innovation developed by Woodoo has this ability to combine unique aesthetics and performance of the material with low carbon footprint , which opens up many perspectives markets. Solicited by many investment funds, the company embodies the growing interest of financiers for green technologies, in phase with the emerging energy transition: "the 21st century will certainly be the era of bioeconomy and wood" predicts 'contractor. The start-up will launch by the end of 2017 its first pre-industrial prototype and aims in 2018 to put on the high-end market of the first furniture made from Woodoo wood.